Studuješ Vysokou školu chemicko-technologickou v Praze? Chtěl bys poznat nové přátele z celého světa? Procvičit si cizí jazyky s rodilým mluvčím? Zažít spoustu srandy a netradičních zážitků? Buď Buddy a budeš mít možnost poznat spoustu zahraničních studentů z celého světa, kteří přijíždějí studovat na VŠCHT Praha.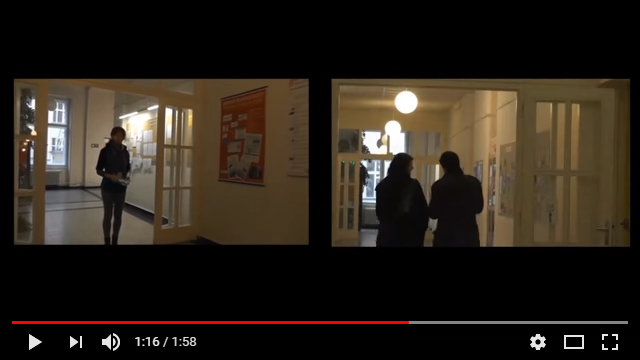 Ptáš se: "Co se od Tebe očekává?"
Všechna aktivita je na Tobě. Zahraniční studenti vědí, že Tvoje činnost je založena na dobrovolnictví a  vše děláš na základě dobré vůle. Pokud si v našem systému vyhlédneš svého zahraničního studenta, tak si ho vezmeš jako "Buddy". V systému jsou uvedeny kontaktní údaje na zahraničního studenta a také datum příletu/příjezdu do České Republiky. Vyzvedneš ho na letišti/nádraží, ukážeš mu, kde jsou koleje VŠCHT a pomůžeš mu s vyřízením papíru ohledně ubytování. Povíš mu, jak to v Praze chodí, kde se dá koupit něco k jídlu, k pití a kam se dá vyrazit za kulturou nebo na party. Potom již záleží na vás, jak často se budete potkávat, zda vyrazíte na výlet nebo do nočních ulic Prahy.
Ptáš se: "Co z toho budu mít?"
Věř, že pokud si nikdy nebyl v kontaktu se zahraničními studenty, tak se Tvůj život výrazně změní. Za krátkou dobu si zdokonalíš cizí jazyk a rozhodně Ti nepřijde, že by to bylo "utrpení" jako ve školní lavici. Poznáš spoustu skvělých přátel z různých částí světa a v létě můžeš pocestovat po Evropě a přespávat na gauči u přátel, které jsi jednoho dne vyzvedl na letišti. Již nikdy se nebudeš nudit a hodíš spoustu stereotypů za hlavu.

Tahle zkušenost se nedá popsat, musí se zažít! Klikni a vyber si zahraničního studenta!