Visa and residence permit
EU Students:
Students from the European Union countries, Norway, Iceland, Leichtenstein, Switzerland and some other countries do not need a visa to come and study in Czech Republic. To enter the Czech Republic, EU students need only a valid passport or national ID card.
Non EU Students:
Students from other countries (non-EU) may be required to have a valid visa for their stay in the Czech Republic. It is not longer possible to apply for a visa on the territory of the Czech Republic; the application has to be submitted to the Czech embassy or Consulate in the student's home country. It is necessary to apply for visa immediately as one receives the letter of acceptance, because the procedure can take up to 90 days and hesitating may lead to a delay of your arrival.
The basic documents required for the visa for a stay above 90 days are following:
Original visa application form
Letter of Acceptance
Valid passport (valid for at least half a year beyond expiry of the visa)
2 passport-size photographs
Confirmation of accommodation in the Czech Republic
Financial contract or document showing that you have sufficient funds for you stay in the CR (account statement, traveller's cheque etc)
Reporting duty
Every single foreigner has to fulfil the reporting duty. In case you will live in the UCT dormitory there is no need to report yourself, they will arrange it automatically. If you choose to stay in a private flat you have to report yourself within 3 days at the foreign police department, Olšanská 2176/2, 130 00 Praha 3 – Žižkov.
Health Insurance
Students coming to Prague for studies are required to have a health and accident insurance valid for the Czech Republic. More information in the HEALTH section.
Getting to the Czech Republic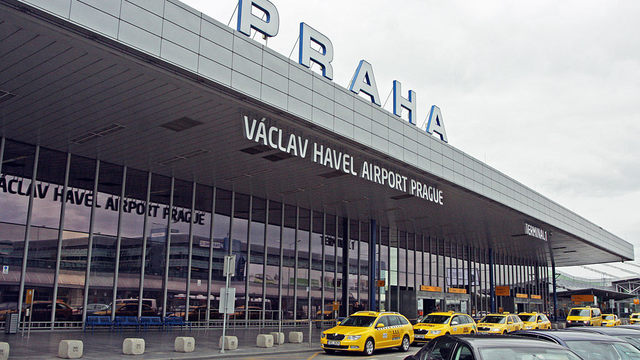 By plane
The main international airport of the Czech Republic is Vaclav Havel Prague Airport (PRG), which has daily connections from/to major European cities. The airport is located on the north-west edge of city, about 15 km from the city centre.
Information about the airport: Prague airport official website
By bus
Bus is the cheapest mode of transport in Central Europe. There are bus connections between major cities of the Czech Republic and other European cities. Most international buses arrive at Florenc (main bus station in Prague), which is connected to the metro.
By train
Most international trains arrive to the main railway station whose name is Praha-Hlavní nádraží ( Praha Hl.n.), also having the access to the metro.
By car
Just take care on the road. You have to buy and display the obligatory motorway vignette (sticker) for driving on the Czech highways. Vignettes can be purchased in all petrol stations near to the Czech borders.